Sheffield DocFest 2022: Top 3 films
Sheffield DocFest is the UK's leading documentary festival and one of the world's most influential markets for documentary projects. They champion and present the breadth of documentary form – film, television, immersive, and art – in the vibrant city of Sheffield each June. The programming represents their core values – creativity, empathy, freedom, inclusivity, and internationalism. We are so proud and excited to have Sheffield DocFest as one of our clients.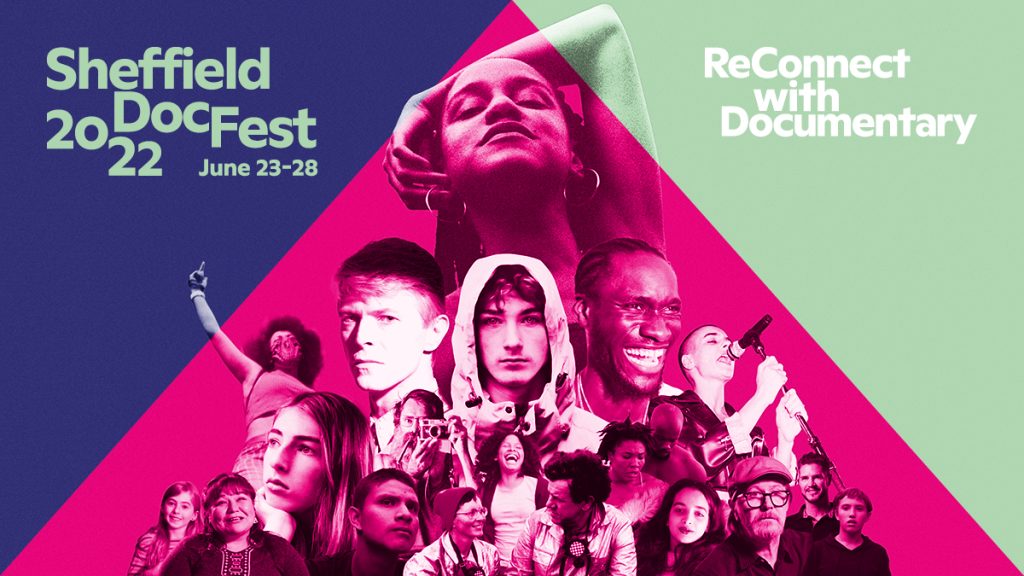 For Sheffield DocFest's 29th edition, they return with an exciting and full program. We at Fiona picked our top 3 favorite films!
Three pigs live a seemingly carefree life as part of an urban community project, unaware of what lies ahead. Neighbors bring their leftovers, volunteers feed and clean them, and children come to pet them. When they're alone, the pigs enjoy a playful, muddy life – scratching, wriggling, and eating together. However, the outside world becomes a continual disruption. Director Jimmy Kets brings a tenderness and humor to the pigs' existence, whilst highlighting their lack of agency in their relationship with humans.
The life of nonagenarian Gilda, a drag queen in Barcelona, dramatically changes when he is asked to take care of an abandoned three-year-old girl.
Eduardo is well known in his neighborhood as Gilda Love, perhaps the last of the older 'transformistas' (drag queens) in Barcelona. Now in his nineties, Eduardo's life takes a surprising turn when he agrees to take care of a three-year-old girl whose father has been sent to prison and whose mother is nowhere to be found. His small apartment in the center of Barcelona is a world unto itself, imbued with the glamour of Gilda Love. But now there is the disruptive influence of a child to contend with. Little by little the girl wins him over, giving him the opportunity to form a family he never had.
In the women-only compartments of Mumbai's complex local train network, passengers share their anger, aspirations, and stories of womanhood.
The local train is a sight to behold in the morning, overloaded with crowds fighting to get inside. A special compartment reserved for women appears as a temporary oasis – a haven for solitude and contemplation. Director Rebana Liz John questions the women, who reveal what it means to keep ambitions alive within an oppressive patriarchal system. Black and white imagery evocatively captures the details of the women's experience in this world. They reflect on their lives, across generations, with humor, disappointment, and defiance, forming a complex tapestry whose common ground is endurance and survival.
Since Sheffield DocFest is one of our beloved clients, we are very excited about Sheffield's 29th edition. Sheffield DocFest has been using Fiona Film festival management software to make sure to manage their work better, organize faster and improve their events. Does that get you excited? Have a look here!
If you want to see the entire Sheffield DocFest program, make sure to visit the website.